I'm doing a lot of small things in PHP these days, non of them is actual web development. The environments in which these scripts are meant to run have various PHP versions installed (I'm looking at you, CentOS LTS). Since most of my tasks involve short PHP scripts it isn't worth it to fire up phpStorm and setup a whole project.
So I went to my go-to tool for small scripts: CodeRunner, but right out of the box it only supports one version at a time for PHP, since it uses the pre-installed PHP which comes with macOS High Sierra fairly outdated. You can install other PHP versions via Homebrew (package manager) but using them in parallel isn't really a pleasure. I prefer using Docker for that. And that's what we gonna do, so let's start configuring CodeRunner:
With CodeRunner, It has never been easier to write and test code, run scripts, work with algorithms, or simply experiment with a new coding or scripting language. CodeRunner is the easiest way to write code on your Mac. You can run code in almost any language instantly, and you'll be surprised by the.
First go to the settings (⌘;) → Languages and search for PHP in the list on the left.
Duplicate PHP with the »Settings«-Button below that list
Rename it to something meaningful, like PHP 7.1 via Docker
For the Run Command enter
What this does is running a new container from the image named php:7.1. -v $(pwd):/opt/project mounts the current directory in which CodeRunner will run your code into /opt/project inside of the container.
-f /opt/project/$filename tells the php binary living inside of the container to run the script named /opt/project/$filename.
$filename is actually a placeholder for the filename CodeRunner will (temporarily) save your code to.
And last but not least, --rm will ensure, that after CodeRunner executed your code, it will remove the just created container from your system again.
That has also the benefit, that every time you run your code within CodeRunner it gets executed in a fresh environment (everything you save from your code above the /opt/project directory gets wiped)
Close the settings window and bring the CodeRunner window to the front
In the toolbar, there is a dropdown subtitled »Language«. Choose your newly created PHP environment labeled as PHP 7.1 via Docker.
Before we can start, we have to give Docker for Mac permission to mount (the -v flag) the directory where CodeRunner places its temporary files. To do that
Open Docker for Mac »Preferences…« via its menu item
Go to the File Sharing tab and click the + button
This will open the system open dialog. It doesn't really matter which directory you open, so you just click the »Open« button in the bottom right
The newly create list item you have to double click. Now you can modify it
Enter /var/folders/pc and press return (↩)
You're no good to go, enter something like the script below to test your newly created CodeRunner docker environment:

When you're using the php:7.1 Docker image for the first time it needs to download it from the Docker Hub first, this can take some seconds to minutes, depending on your internet connection. It will look like the following:

Coderunner3
And after that you'll get the output of your PHP script:
Congratulations, you're done and can run your short PHP scripts via Docker in CodeRunner. You can clone the PHP 7.1 via Docker environment for other PHP versions. Right now there are several versions in the official PHP docker image, even the latest pre-release versions of PHP 7.2.
But this approach is not limited to PHP. I guess you can setup something similar for your python, node.js and ruby environments.
But there's one caveat: You have to read the corresponding Dockerfile to find out where to set the mount point (it's probably not /opt/project) in the image, so that when running the docker container you find your files you want to execute.
Get all best apps via Setapp
Replace Mac defaults and discover new gems in one suite.
One of the best things about using a Mac is that you can have it all. Apple doesn't make macOS available to other platforms, but Windows (and Linux, for that matter) is available as a download. With Boot Camp Assistant on Mac, you can load Windows onto your macOS machine and enjoy both platforms seamlessly. When it comes to apps and games, sometimes Windows is the only way to go!
Why install Windows on Mac
Many who choose to buy a Mac do so because they're just not Windows fans. But, some apps just don't run on macOS – or may be better on Windows. So you'll definitely need to know how to install Windows on Mac.
Coderunner 2 For Mac Free Download
It opens up a new realm of PC gaming, too. The games selection on macOS is limited; even with Apple Arcade, native PC gaming is still best on Windows.
Many professional apps are only available to Windows devices. This is especially true now that Apple has ended support for 32-bit apps. Many developers with Windows and macOS versions simply abandoned the macOS platform to focus on their Windows apps.
Luckily, most modern Macs can run Windows just fine. As you'll see, even older Macs are very capable of running the latest version of Windows via Boot Camp.
How to Boot Camp a Mac: System requirements
Apple's guidance on Windows 10 via Boot Camp is a bit fuzzy. Officially, it says these three devices support Windows 10 on Mac:
iMac (2012 model or later)

iMac Pro (any model)

Mac Pro (2013 or later)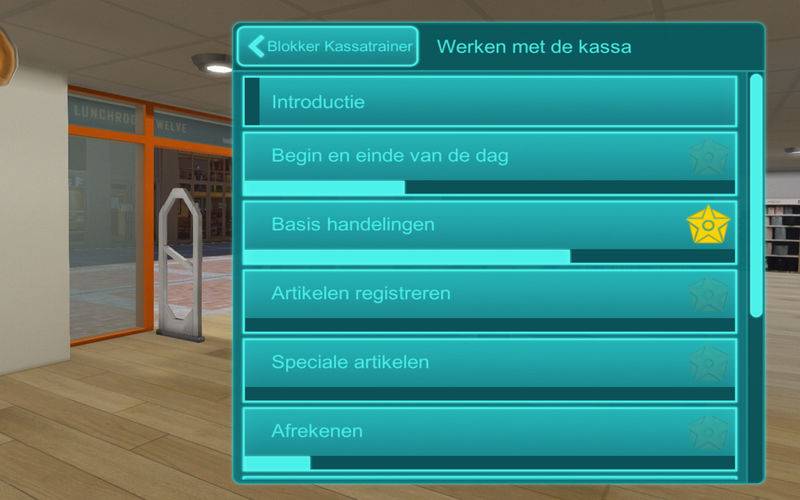 You should also be running the latest version of macOS. Boot Camp comes pre-loaded on macOS, but if you don't have it, download the Boot Camp Support Software here.
You can have as little as 64GB free storage space on your machine, though Apple says 128GB provides the best experience. To find out how much free storage space you have available on your Mac, select  > About This Mac from the menu bar. In the popup window, simply select "Storage" to see how much space you have available.
How to prepare your Mac for Windows install
The reason 128GB of free space is recommended is Boot Camp for Mac (or Mac Boot Camp, whatever you prefer) essentially divides your hard drive in two: one for Mac, one for Windows. Automatic Windows Updates require 64GB storage, so 128GB gives your Mac plenty of storage to operate.
Coderunner For Windows
Apple's list of machines officially available for Boot Camp all came with 128GB storage as a standard. Again, any Mac with as little as 64GB free space will work, but performance will suffer once you start getting below 128GB.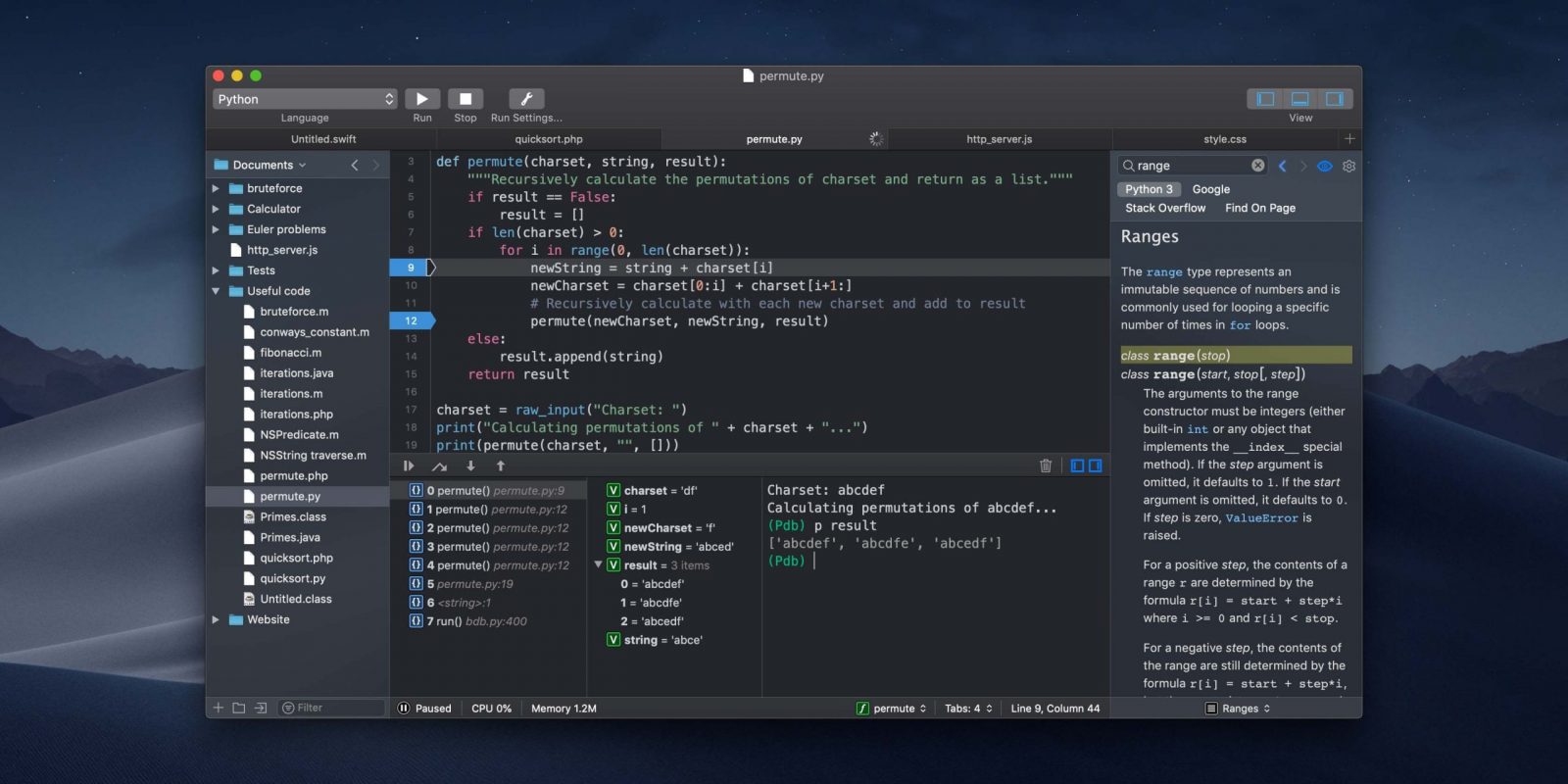 Boot Camp on Mac will not provide more room for Windows than Mac. Simply put, Boot Camp divides your storage space in two equal parts; if you have 100GB free space on your machine, it will not afford more than 50GB to Windows, which we know is inadequate. It will not allow 64GB for Windows, and 36GB for Mac. Boot Camp automatically affords very little space for Windows, which you can change.
You will need a USB flash drive with at least 16GB free space to install Windows 10 for Mac using Apple's Boot Camp. The exception here would be the following machines machines running macOS El Capitan (10.11) or later, which don't require a USB drive:
iMac (2015 or later)

iMac Pro

Mac Pro
How to use Boot Camp to install the Windows 10 ISO
An ISO file is a disk image; there's nothing fancy about it, it's simply the archived version of any platform, like Windows. When you download the Windows 10 ISO file, you're simply downloading the latest version of Windows!
Before you start, be sure your USB drive is plugged into your Mac. Then, take the following steps:
Head to the Microsoft Windows 10 ISO downloads page

Select which version of Windows 10 you want from the drop-down menu (Windows 10 is likely the only option, here).

Click Confirm

From the dropdown menu, select the language you'd like for your version of Windows 10 for Mac.

Click Confirm

Select 64-bit Download

In the popup, select your USB drive from the "Where" drop-down menu

Click Save
How to Install Windows 10 on Mac with Boot Camp
Once you've downloaded the Windows 10 ISO onto your USB drive, make sure you backup your Mac using Time Machine, or a method of your choosing. Then, follow these steps:
On your Mac, go to Finder > Applications > Utilities > Boot Camp Assistant.

Click Continue.

If the system doesn't automatically find your ISO image on your attached USB drive, select "Choose" to find its location.

A slider may appear, showing Boot Camp is allowing 48GB for Windows. This is Apple's default setting. Again, Windows 10 requires at least 64GB, and 128GB is preferred. If you see the slider, drag it to allow Windows as much room as is necessary to operate comfortably.

Click Install.

Type your Mac's password.

Click OK.
Your Mac will restart. Instead of the normal macOS booting operation, you'll instead see a Windows loading screen. You are essentially starting fresh, here. Now, perform these steps:
Choose your language for Windows 10 on Boot Camp

Click Install Now.

Click Next.

Select Custom: Install Windows Only

Click Drive 0 Partition X: BOOTCAMP

Click Next.
Windows is now being installed. Your Mac will restart a few times during this process. The first option you're given is to use "express settings," or custom. Express settings are fine; you can change settings later if you like.
It will also ask you to enter a username and password for this Windows 10 partition, just as you have to log-in to your Mac using macOS. After you've done so, click Next. Windows 10 will now boot on your Mac.
How to install Boot Camp on your Windows 10 partition
The first time you open Windows 10 on your Mac, a window will automatically appear for installing the Boot Camp download onto your Windows 10 partition. This is a critical step; it downloads drivers and software necessary to maximize your Windows 10 experience on Mac, and allows for seamless switching between the two platforms.
Coderunner For Macular Degeneration
When you see the Boot Camp popup, take the following steps:
Click Install.

Accept the terms and conditions.

Click Install.

Click Finish once the installation has completed.
How to return to macOS from a Windows 10 Partition
There are two ways to go about this. The first is to select the "show hidden icons" option on the Windows 10 taskbar at the bottom of the screen. It will give you the option to "restart in macOS." Clicking this will automatically reboot your computer into the Mac environment you're comfortable with.
That's a one-way street, though. A better practice to get into is simply restarting your Mac, and holding down the Option key during installation. A boot menu will appear, giving you the option to boot into macOS or Windows. This method is a touch longer, but is better if you need to navigate between the two operating systems often.
MicroCapture Pro 2.3.2 for Mac is available as a free download on our application library. The actual developer of this free Mac application is Celestron, LLC. The software is included in System Tools. Screen video capture on mac.
Do you really need Windows 10 for Mac?
Python Code Runner
Before heading down the Boot Camp Windows 10 for Mac route, think about whether or not you really need it. If you were using Microsoft Paint, to do things like annotate images, Capto is a great alternative for Mac. It has a simple, easy-to-use interface that allows you to do things like add thought bubbles and text to images. You can also perform many of Microsoft Paint's more popular functions like drawing or paint-filling a selection.
Capto has the added benefit of being a robust screen recorder for Mac, as well as a lightweight video editor. Unless you're really deep into Microsoft Paint's feature-set, we think Capto will suit your needs just fine.
If Microsoft Publisher is your thing, try Swift Publisher for Mac instead. It has over 500 templates with 2,000 clipart images to choose from, and over 700 layouts for business cards and labels. You can even use it to make barcodes for your small business! Swift Publisher is also Mac-native, and adheres to design guidelines that are more suitable to users familiar with the Mac environment.
If you just need a lightweight IDE for coding, you don't need to install Windows 10 on Boot Camp to get Notepad++. Instead, give CodeRunner for Mac a try! It has code completion for most languages, and is extensible. You can even add languages you don't see listed. CodeRunner is also highly customizable; if you don't want it to automatically do things like add closing brackets, you can tell it not to! It also has documentation for most popular coding languages right in the app.
Best of all, Capto, Swift Publisher, and CodeRunner are all available free using Setapp's 7-day trial, where you can give all of Setapp's included apps for Mac a try. It's a lot easier than booting Windows 10 on a Mac!

Setapp lives on Mac and iOS. Please come back from another device.
Meantime, prepare for all the awesome things you can do with Setapp.
Read on
Coderunner For Mac Os X
Sign Up
Setapp uses cookies to personalize your experience on our website. By continuing to use this site, you agree to our cookie policy.
Comments are closed.